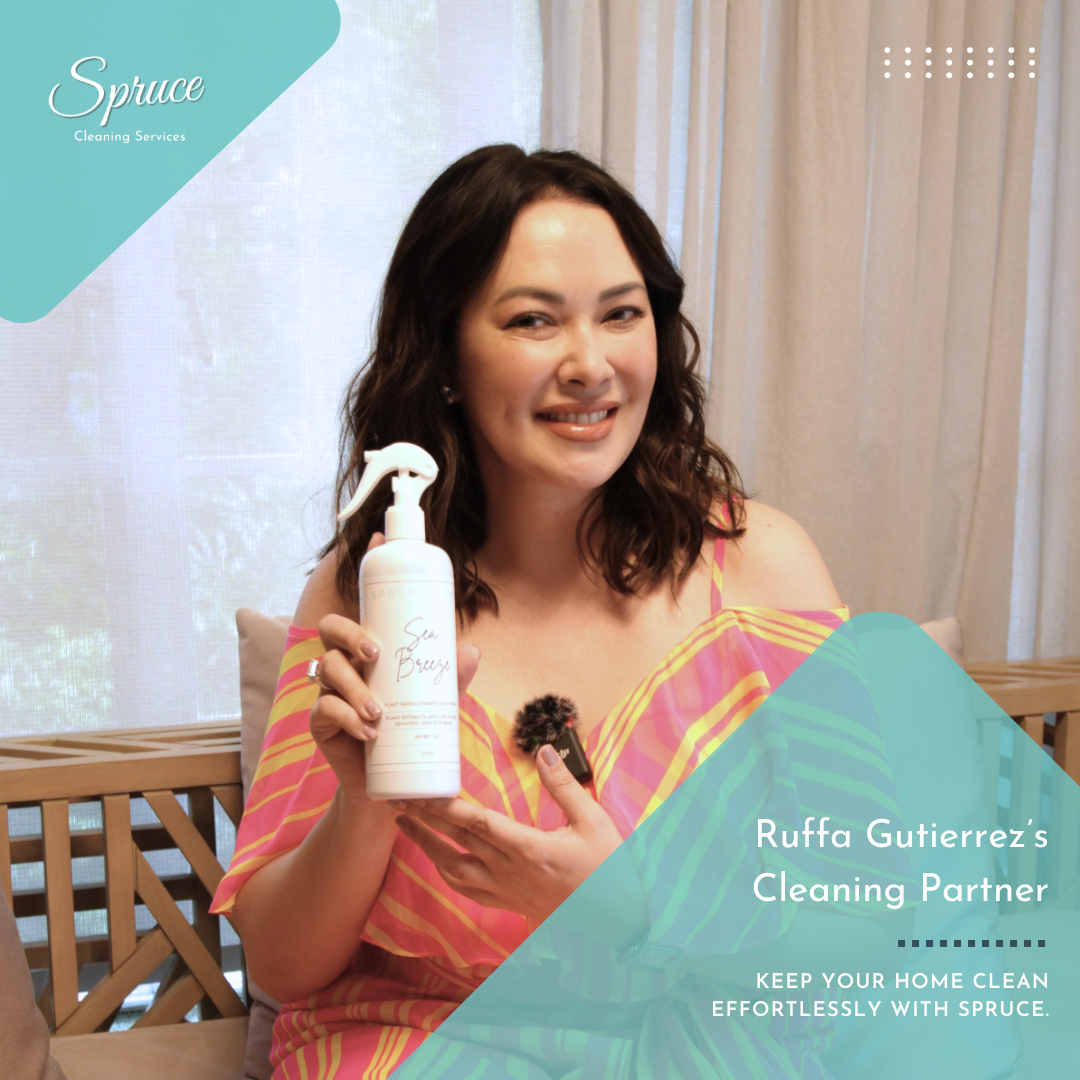 Ruffa Gutierrez's Cleaning Partner

Life can get pretty hectic, and maintaining a clean home can often feel like a challenge. If you're in search of a solution, look no further than Ruffa Gutierrez's trusted choice: Spruce Cleaning Services.

What drew her to Spruce wasn't just the reputation for professionalism but the deep-rooted values that emphasize the need for a trustworthy cleaning partner.

Spruce's punctuality and commitment to cleanliness and health were complimented by Ruffa, who appreciated the efficient and dedicated Spruce Agents' work in transforming her home.

One feature that truly stood out for Ruffa was the company's dedication to eco-friendly cleaning products. Introducing Spruce Home, a plant-based disinfectant spray that is safe for furniture, pets, and human health.

And here's the icing on the cake—Spruce Cleaning Services is all about convenience. With easy online booking and flexible scheduling for both home and workspace cleaning, they've taken the hassle out of the equation. Whether you need a one-time deep clean or regular upkeep, Spruce is there to cater to your needs.

Ruffa Gutierrez approves Spruce Cleaning Services, a professional, eco-friendly, and convenient cleaning partner. They leave your space spotless, ensuring professionalism and convenience. Ruffa Gutierrez encourages others to try Spruce for a clean home.