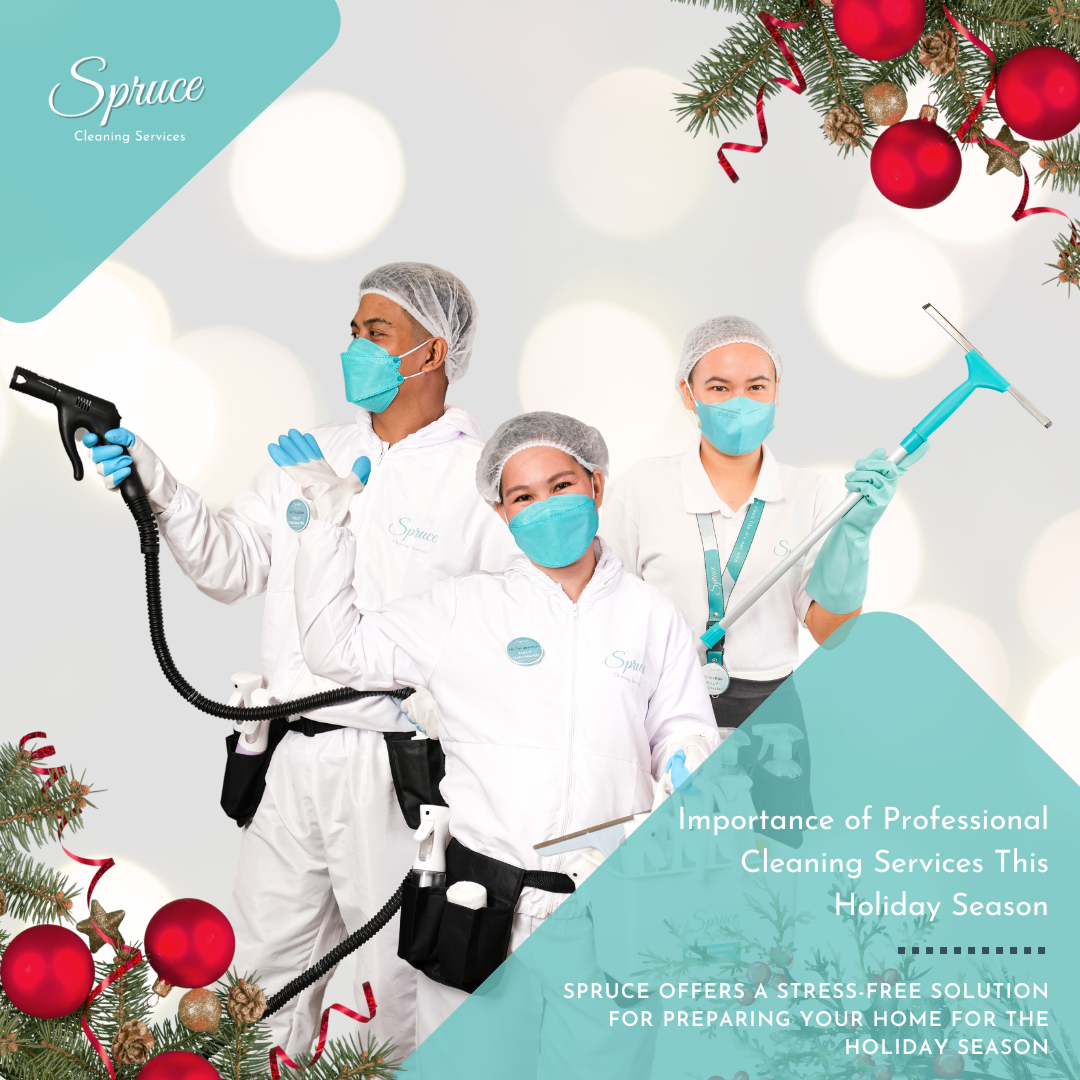 Importance of Professional Cleaning this Holiday Season

Spruce Cleaning Services offers a stress-free solution for preparing your home for the holiday season, ensuring your space is spotless, joyous and ready for the celebrations.

During the holiday season, you must relax and spend time with your loved ones. By saving you time and effort, Spruce enables you to concentrate on what really matters.

A spotless and organized area not only shows your hospitality but also makes visitors feel comfortable and welcome. Spruce will offer a standard of cleanliness that will certainly leave an impression on your guests.

Dusting, vacuuming, deep cleaning, and disinfecting are all important parts of a professional cleaning that can reduce the risk of sickness and create a healthy environment for everybody. Spruce agents have the skills needed to complete these duties efficiently and effectively.

Between holiday shopping, cooking, and attending social events, time is a precious commodity during this season. Hiring professional cleaners, like Spruce Cleaning Services, can free up your schedule, allowing you to enjoy the holidays without the stress of cleaning. Spruce expertise and efficiency can save you hours of tedious work.

The holiday season should be a time of happiness, not stress. Spruce Cleaning Service can make your life easier by taking the cleaning off your hands, leaving you with a spotless home to enjoy with your loved ones. So, this holiday season, give yourself the gift of a clean and stress-free home with the help of Spruce. Your home will thank you, and your guests will be impressed.

Spruce Cleaning Service is excited to announce our exclusive holiday offer that's too good to miss. Get a 20% discount on our highly recommended 5-In-1 Upholstery Cleaning Service!

Don't miss out on this amazing offer to make your home the holiday haven you've always dreamed of. Let Spruce Cleaning Service take care of your upholstery, so you can focus on creating joyful memories with your family and friends.