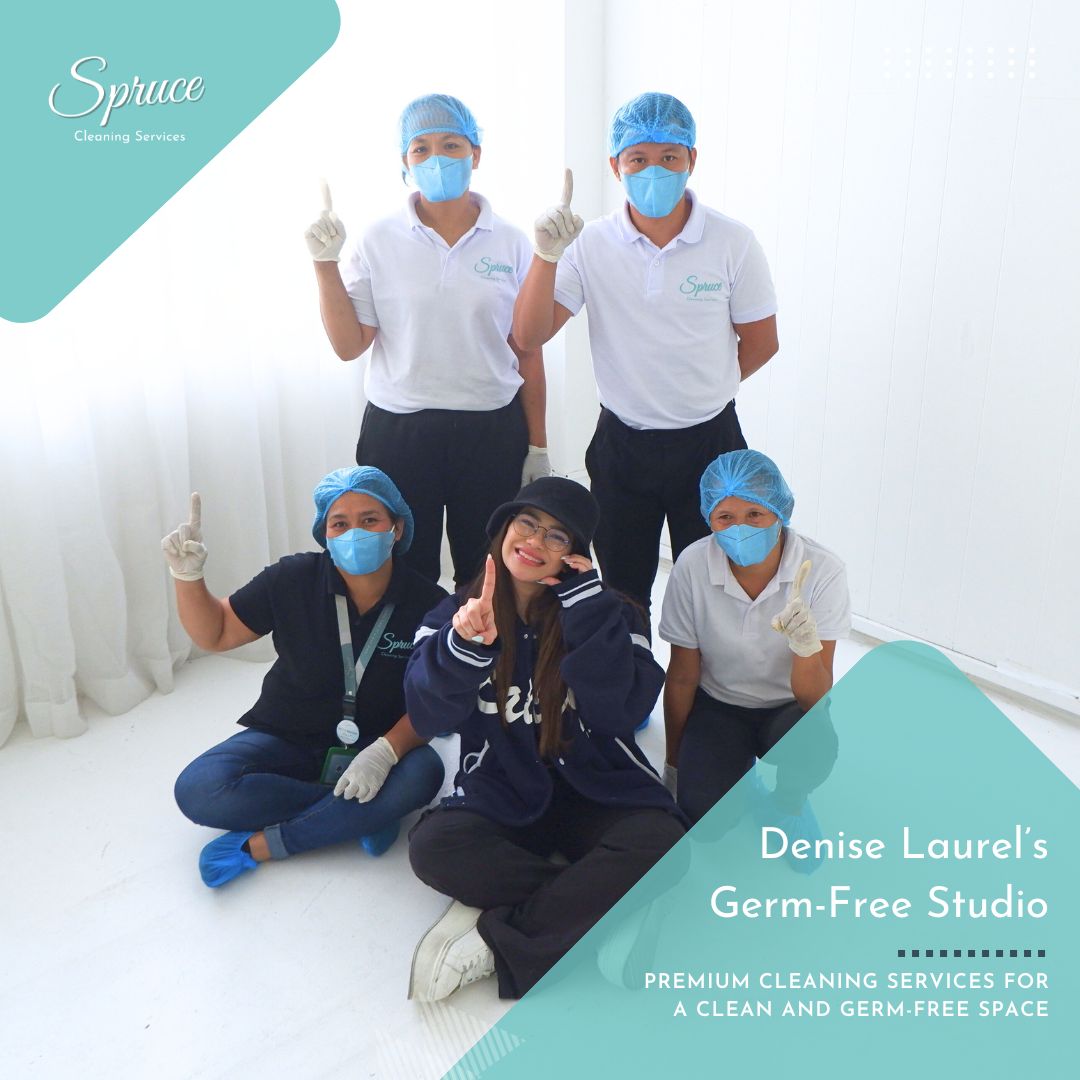 Denise Laurel's Germ-Free Studio

Denise Laurel, a well-known TV personality, vlogger, and content creator recently faced the challenge of a messy studio which triggered her allergy. To help her, Spruce Cleaning Services provided Premium Cleaning Service to transform her studio into a clean and germ-free space.

Our Spruce Agents thoroughly cleaned and disinfected every corner of the studio using organic cleaning solutions and environmentally friendly products. Removing dust and potential allergens from surfaces, furniture, and equipment.

The cleaning process involved a comprehensive cleaning process, including:

Dust and Debris Removal: Spruce agents diligently removed all visible and hidden dust particles from surfaces, furniture, and equipment, ensuring a dust-free environment.

Floor and Carpet Cleaning: Ms. Denise requested to focus on cleaning the floor to target allergies that tend to settle in carpets and flooring, Spruce agents utilized advanced techniques and eco-friendly products to extract dirt, leaving the floors spotless and allergen-free.

Dry disinfection Process: Recognizing the importance of a clean area, Spruce Agents used the high-quality fogging machine to eliminate harmful allergens, improving the overall air quality within the studio.

UV-Light: In light of the ongoing pandemic, Spruce Cleaning Services paid extra attention to disinfecting commonly touched surfaces, reducing the risk of germs, and ensuring a hygienic environment.

After the cleaning, Denise Laurel's studio became a spotlessly clean, organized, and allergen-free working space. Spruce Cleaning Services team demonstrated dedication to providing exceptional cleaning services, particularly during allergy season. The Premium Cleaning Service effectively removed dirt, dust, and allergens, ensuring a germ-free environment for Denise to thrive in.