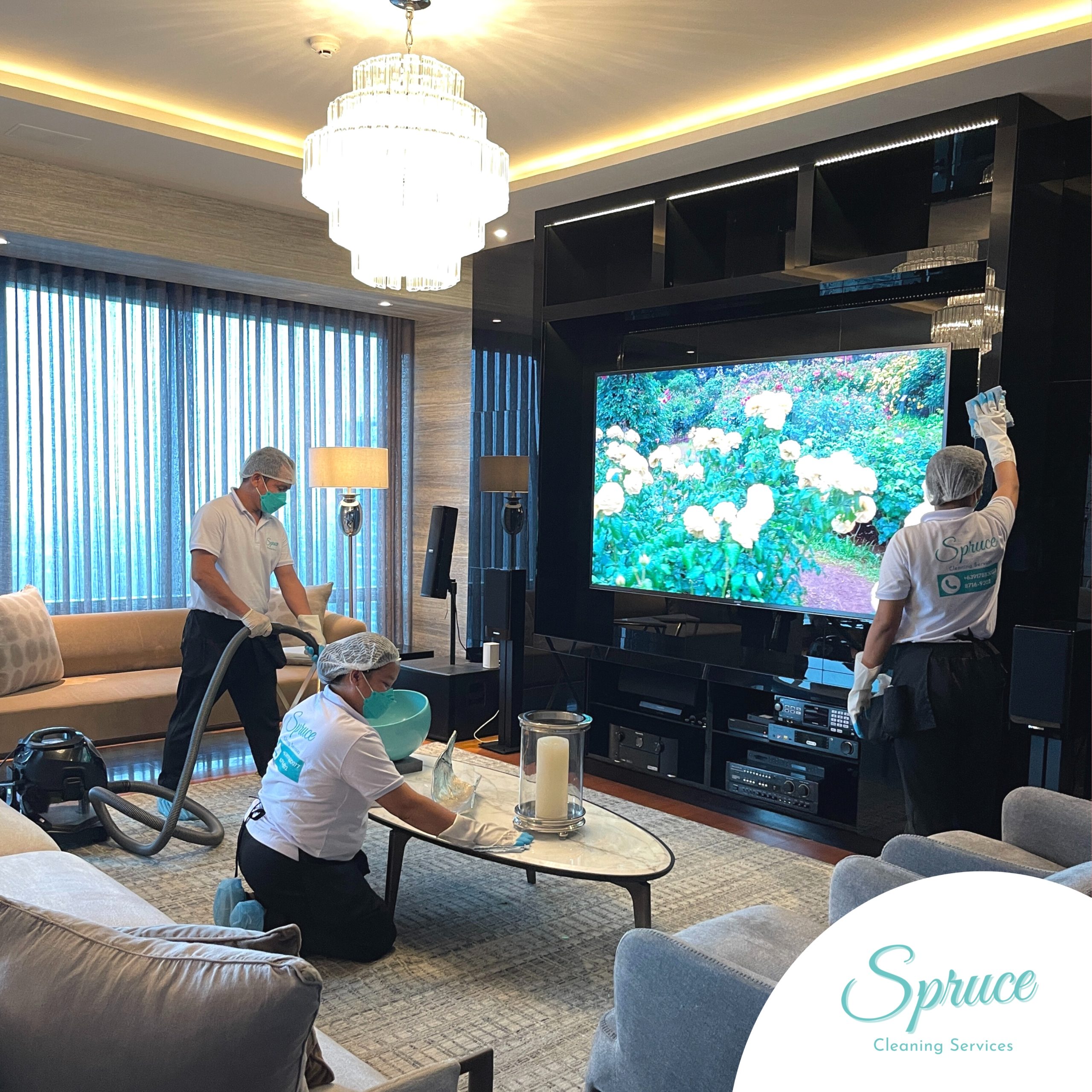 Deep Cleaning? Why is it even important?

We've heard the word Deep Cleaning and General Cleaning for homes a lot. But what does it exactly mean and what are its benefits? There isn't just one way to keep a happy home, yet one of the best ways to ensure that your home is happy and livable is to simply keep it clean. 

We all know that time is precious and that cleaning some parts of the house may be very overwhelming, sometimes impossible. And once the dust bunnies come in, the glass fog and the air not breathable anymore, we would need help. Fast! That's why at Spruce, we offer a variety of cleaning solutions to get your home healthy and happy because we know the long-term benefits.

Want to eliminate viruses and bacteria? The Spruce General Cleaning Service is the solution. 

Did you know that deep cleaning eliminates viruses and bacteria? Dirty homes are havens for all sorts of unruly bacteria and viruses. The more dirt that enters your home, the more likely you are to usher in unwanted viruses and bacteria. While quick surface wipe-downs might keep some of the lesser bugs at bay, it is only through a deep cleaning that you can really eradicate the bigger germs that lurk beneath. Out solution at Spruce? Our Spruce General Cleaning Service cleans, sanitizes, and disinfects the entire home. Included the Spruce General Cleaning is a thorough and comprehensive wet disinfection for the entire space of the home. 

Want a virus-free and breathable home? The Spruce Premium Cleaning Service is the solution. 

Deep cleaning of carpets, furniture, and walls guarantees a decrease in allergens, such as dust mites. Poor indoor air quality is linked to illness and infections. Why not eliminate the potential for these nuisances by availing of the Spruce Premium Cleaning Service for your next deep cleaning service? At Spruce, we can handle any commercial or residential deep cleaning, and we can do so with professionalism and care. If you want to increase the air quality in your home, start with a deep cleaning to get the ball rolling. In this package, it is more than just a general cleaning service, this also includes our two-step disinfection service that uses our UV Light and hospital-grade fogging solution. 

Want to reduce your cleaning stress? The Spruce Regular Cleaning Service is the solution.

Although it might not be obvious, a clean home aids in stress reduction. A simple cleaning of your home helps purify your living space and invites a more peaceful and healthy environment. By ridding your home of dust, trash, clutter, and dander, you can experience a healthier home.

And those are some deep cleaning solutions from Spruce that can let you live in a more healthy, livable, and happy home.