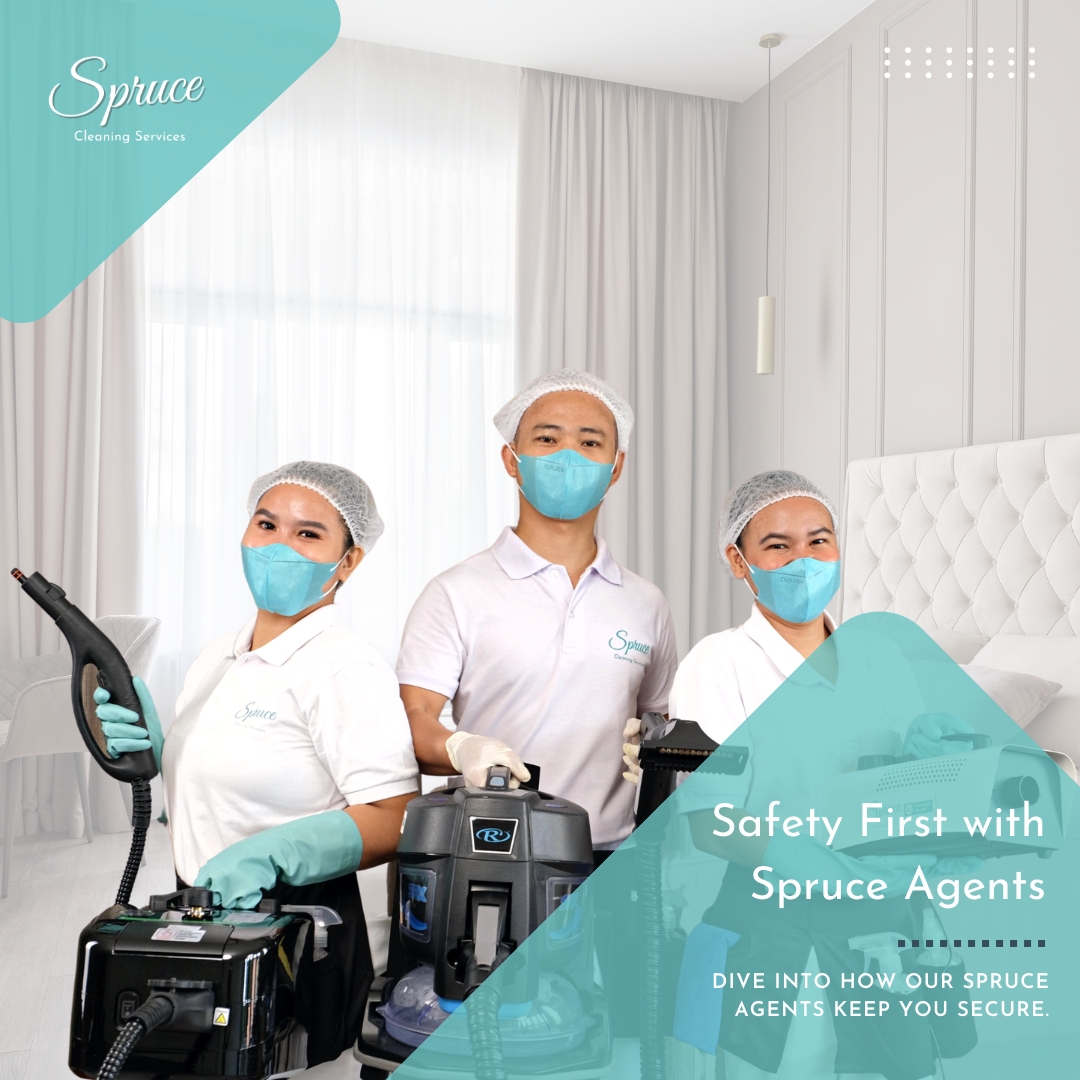 How Spruce Agents Keeping You Safe

When you choose Spruce Cleaning Services to clean your space, you can expect top-quality cleaning services that go beyond your cleaning expectations. By trusting us, you can get back hours of your life to spend doing the things you enjoy and with the people you love. But with the increased concerns about the pandemic, everyone's health, and safety, you may be wondering how our team from Spruce has adapted our cleaning services in response. 

Protecting Everyone (You, Our Spruce Agents, and Our Team)

At Spruce, we are constantly taking every precaution to keep our customers and employees safe in accordance with local recommendations, as well as guidance from the IATF, CDC, and WHO. At our headquarters, we follow strict IATF regulations such as wearing face masks at all times, regular handwashing, and social distancing. Our entire team is also fully vaccinated, boosted, and weekly Antigen Tested for COVID-19. We do this to reduce and stop the spread of the virus, and most of all to protect you and your loved one's well-being. 

Our Spruce Protocols 

We are very particular with our Spruce Protocols. During every Spruce Cleaning Service, it is a protocol that our Spruce Agents are always wearing the proper PPE such as their complete uniform, facemask, hairnet, gloves, shoe covers, and optional bunny suits. When cleaning, we also make sure to utilize the best cleaning solutions that are all environmentally safe for the family and have the proper certifications such as FDA, ISO, and Green Seal Certifications. Our cleaning methods are also unique as we use color-coded microfiber cloths to reduce cross-contamination of viruses, bacteria, and mold from different areas of your space. Lastly, we clean systematically, top to bottom and left to right, and work our way out of a room to ensure we aren't re-contaminating a disinfected space.

And at Spruce, that's how we make sure our Spruce Agents keep you and your loved ones safe. To learn more about what we're doing to keep our employees and customers safe and healthy, contact us at Spruce, we're always open to serving you!