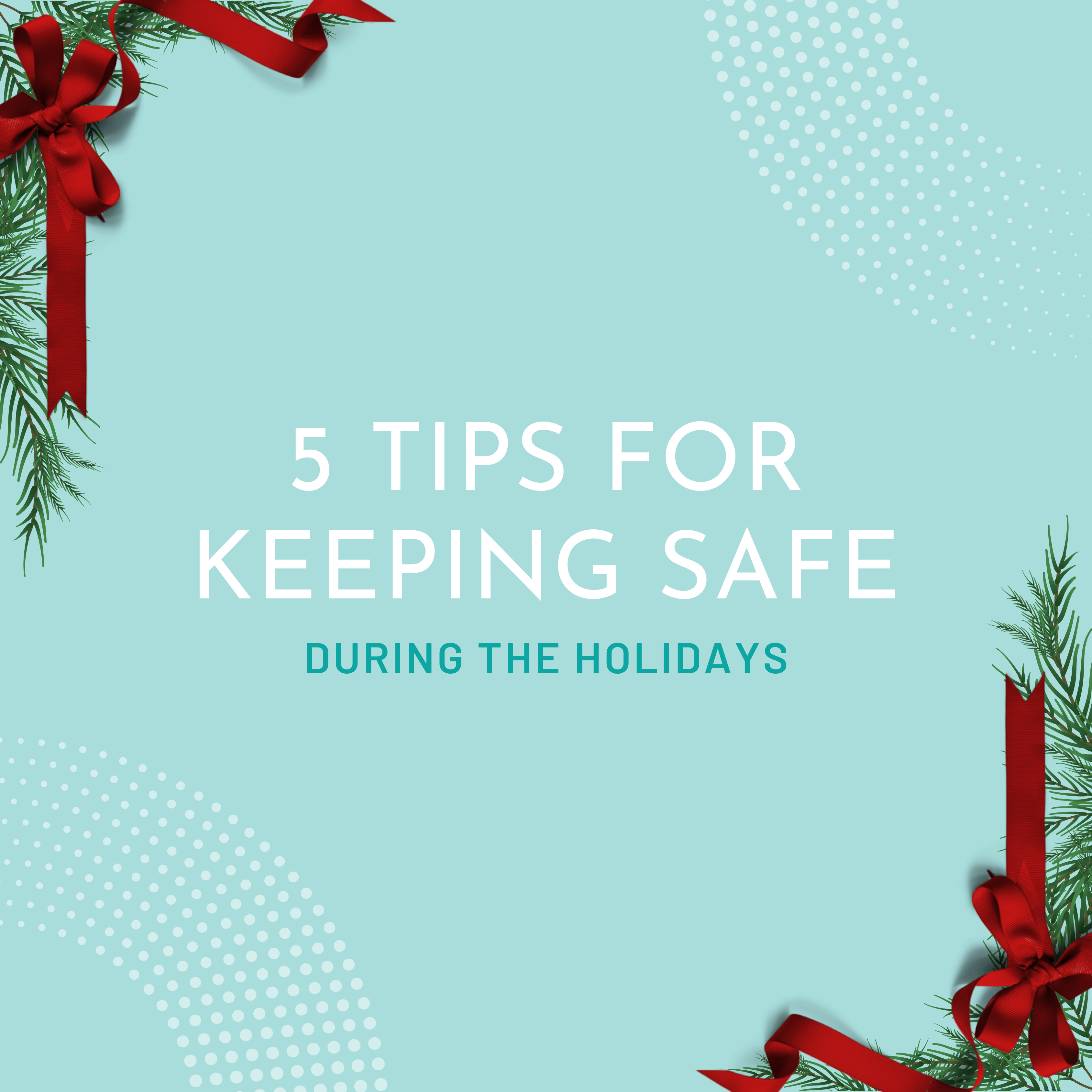 5 Tips for Keeping Safe During the Holidays

With the ease of pandemic restrictions and the much-awaited Holiday rush, we still have to keep in mind the safety of our loved ones and more importantly, ourselves. 2022 has been different for everyone and finally getting together again with our friends, family, and even batch mates from school have been our life lately. Though reunions and parties are sure to keep the joyful spirit, we still need to prudently plan our gatherings to ensure a safe and healthy Christmas for everyone. Here are some tips for keeping safe during the holidays:

1.) Know your physical well-being
Before any event, it would be best to get yourself tested for COVID-19 via antigen test or RTPCR. It's the best way to reduce the spread of the virus and prevent another surge.

2.) Vaccinate and Boost
If you can, get yourself vaccinated and boosted. It is clinically proven effective and is accessible nationwide to anyone interested. The WHO (World Health Organization) believes that vaccines provide a higher degree of protection against the virus and anything serious.

3.) Follow precautionary measures
When planning a gathering, make sure to safely keep the number of attendees at a minimum while keeping safe distances and mask guides. Better safe than sorry when attending gatherings with attendees from different places.

4.) Sanitize, sanitize, and sanitize
Ignoring high-touch surfaces can stop the spread of infections and viruses via our hands.
It is always good to regularly sanitize your door handles, light switches, and even cellphones with any human-safe alcohol or hand sanitizer. The virus can be lurking when we least expect it.

5.) Hire Spruce Cleaning Services
Did you know that at Spruce Cleaning Services, we have trained Spruce Agents who pay attention to every detail of your space while cleaning, disinfecting, and sanitizing your space for a safer and even healthier environment? It is best to get a Spruce Agent before an event or even for an after-party cleanup. This will not only assure you a clean, virus-free environment for you and your guests, but it will also give you peace of mind, knowing that you are healthy and well-protected from the Virus.

This Christmas, there is no greater gift than the gift of health, peace of mind, and happiness, made possible by a clean and healthy environment, only with Spruce!